Ilaah Ki Talash
By Seerat Fatima
(Second Last and Last epi part 1)
This is the story of people who do good and sin at the same time. Who are those people? They are all of us, we are all human beings. Some sins cannot be forgiven by us, and some virtues seem difficult to us. This is the story of the battle between the devil and man. In spite of remaining steadfast in faith … to attain nearness to Allah … and last but not least …!
This novel was published only on our page/Group And Website…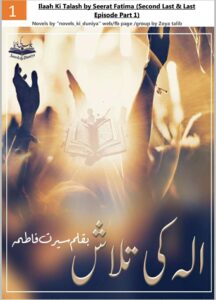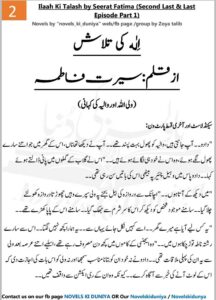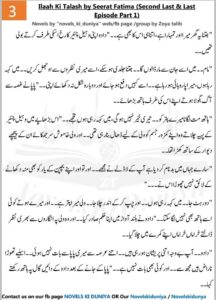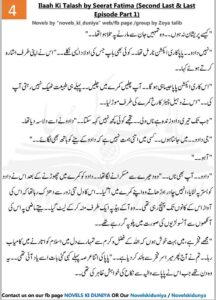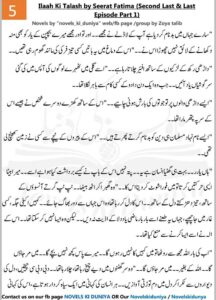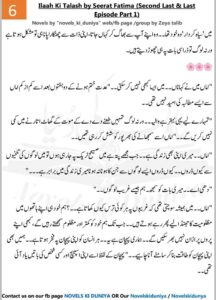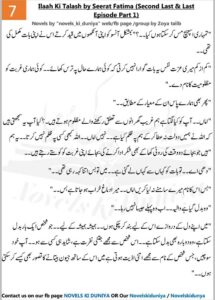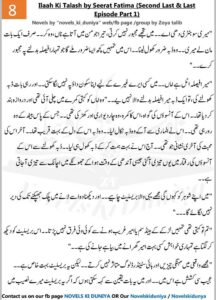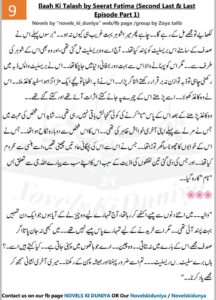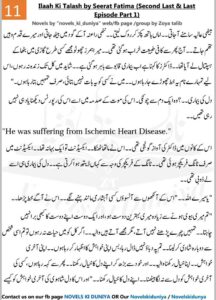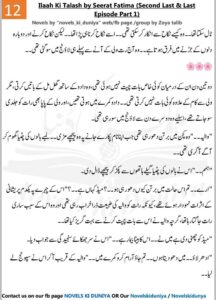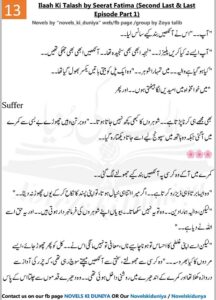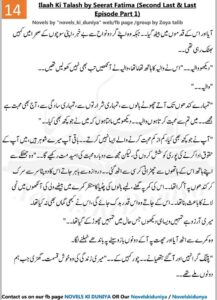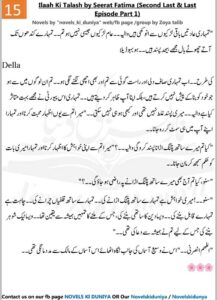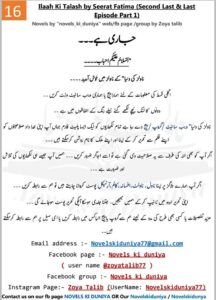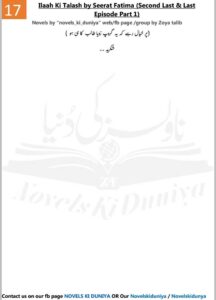 To be Continue… Must Share your review
We hope novelskidunya, novelskiduniya readers even more Readers will like this beautiful novel "Ilaah Ki Talash"
and must give their feedback.
Likewise, You can follow our Facebook page novelskiduniya.
And You can also follow novelskidunya on Instagram
 Seerat Fatima novel list is listed below.