Sukhan Shanas
By Munazza Mirza
(Last Episode)
The end of the novel is based on the honour earned in return for sincerity,
the success achieved through hard work and the attainment of love.
This novel was published only on our page/Group And Website…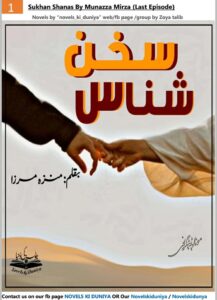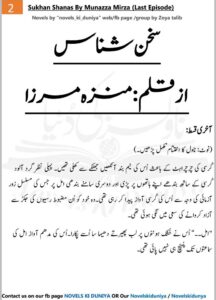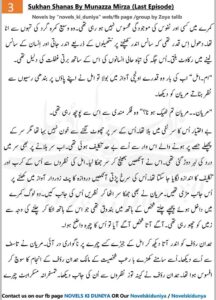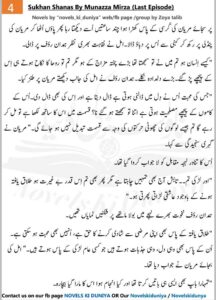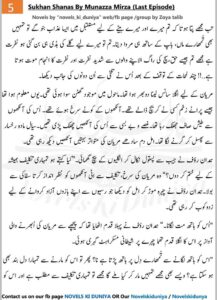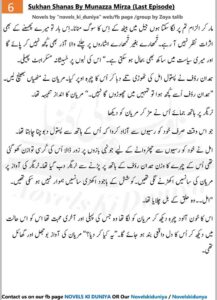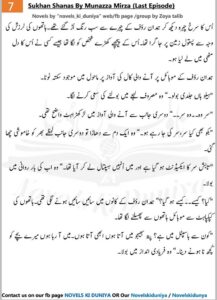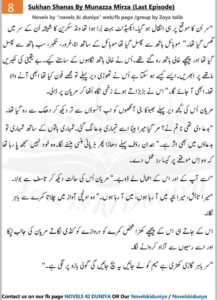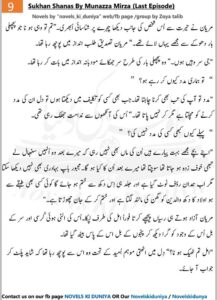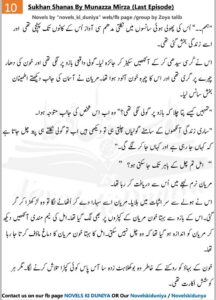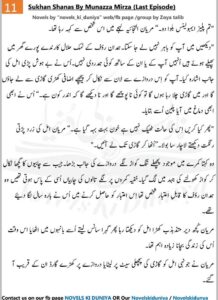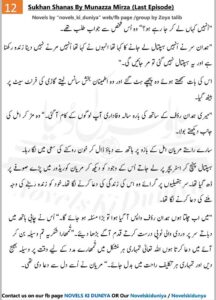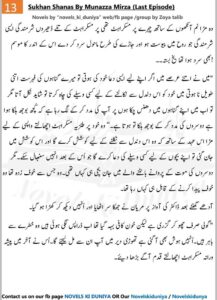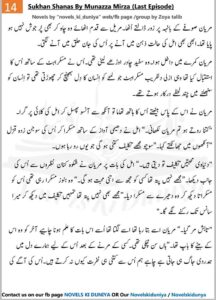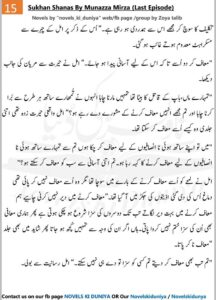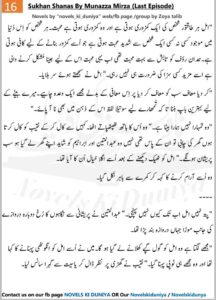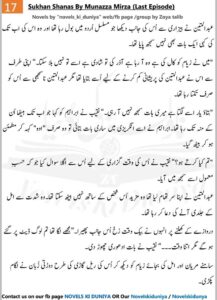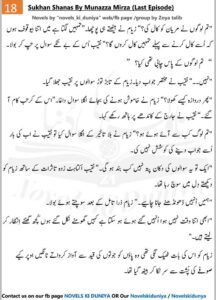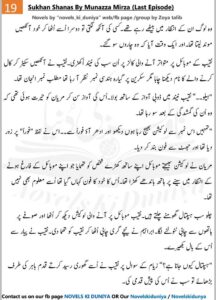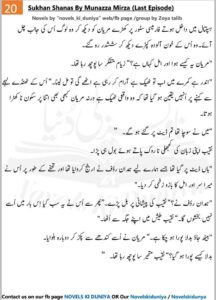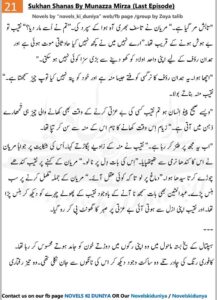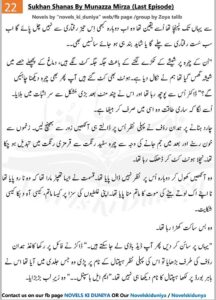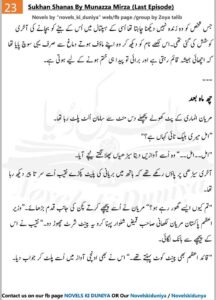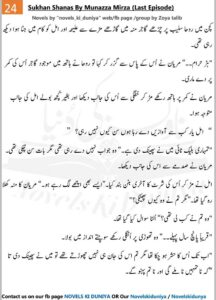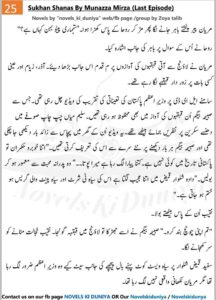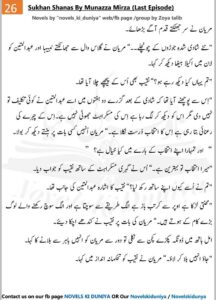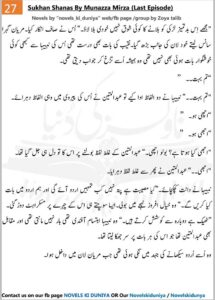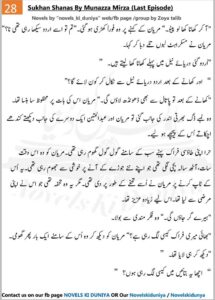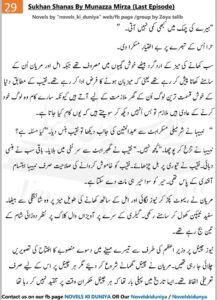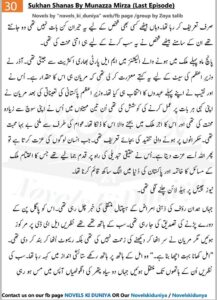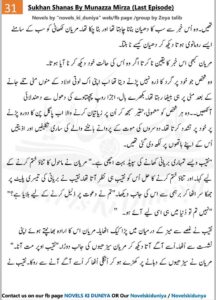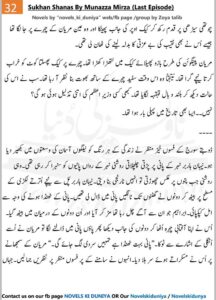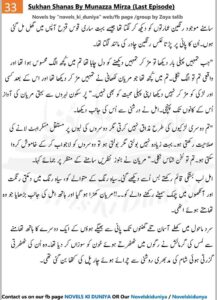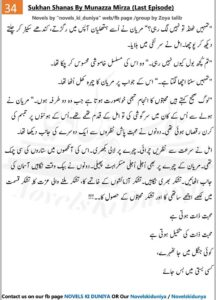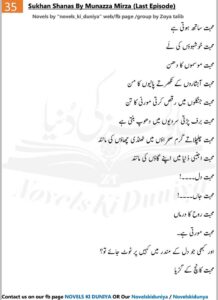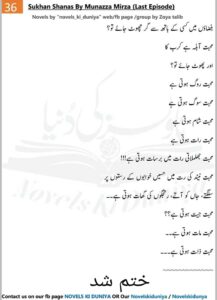 The End… Must Share your review
We hope novelskidunya, novelskiduniya readers even more Readers will like this beautiful novel "Sukhan Shanas"
and must give their feedback.
Likewise, You can follow our Facebook page novelskiduniya.
And You can also follow novelskidunya on Instagram
 Munazza Mirza novel list is listed below.